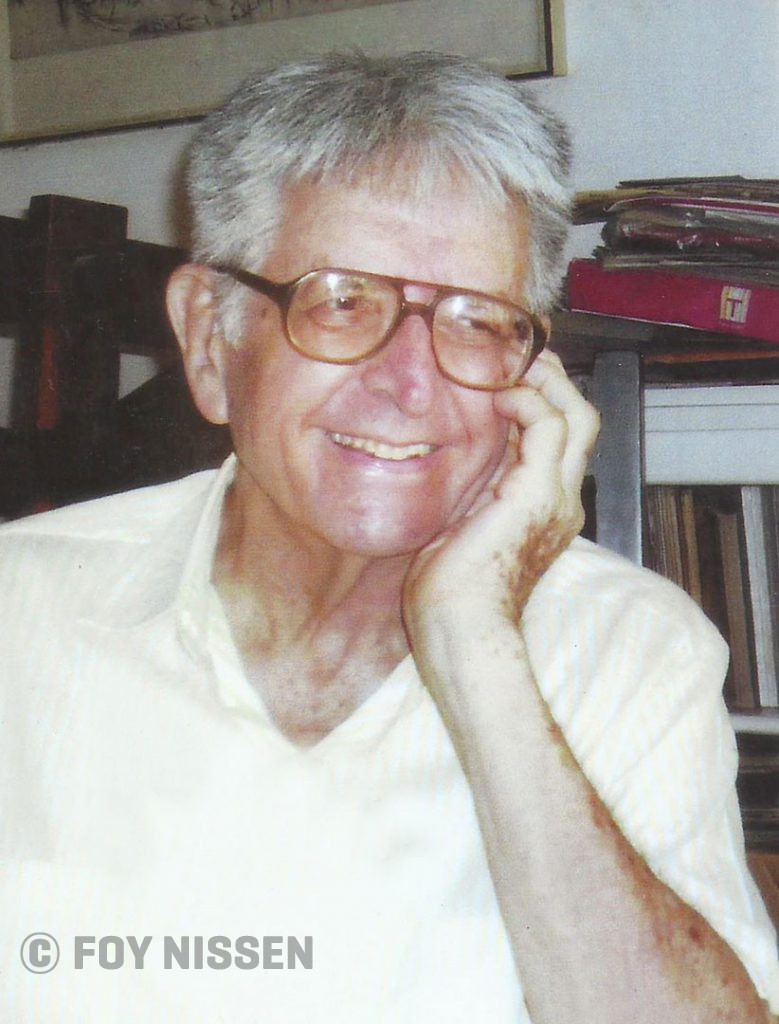 About Foy Nissen
In 1857, Foy Nissen's great-grandfather, 20-year-old Georg Christian Kastrup Nissen, left the impoverished village of Simmerbølle, on the Danish island of Langeland, seeking his fortune in England. He headed for Liverpool, where he was shanghaied by a ship's agent and put to work as a deckhand on a vessel bound for Bombay.
In March, 1859 he arrived in an alien India, then under direct rule by the British Crown after the Indian Mutiny of the previous year that had ended the reign of the East India Company.
British Bombay was a cliquish place, and although Georg was European he was excluded from the pukka Raj establishment. He made his way north to what is now Gujarat, where he became a mercenary; a lieutenant in the private army of Khanderao Gaikwad, the Maharajah of Baroda, then a quasi–independent princely state.
Over the next decade he built his military career in the Maharajah's service. He anglicised himself, sending for an English wife, Sarah Davis, starting a family. His eldest son Ferdinand, eventually commanded the Maharajah's army.
Foy Nissen, was born in Pune in 1931 and schooled at Cathedral & John Connon School in Bombay. His mother, Elsie Nissen, was a teacher at the same school. His father, Eric Nissen, grandson of Georg Nissen, was a civil servant.

Foy is an alumni of Christ College Cambridge, England. Foy worked at the British Council in Bombay during the 1970s.
He is a well-known historian, especially of Bombay. Most books about Mumbai including Gillian Tindall's "City of Gold – a Biography of Bombay" and Suketu Mehta's Maximum City have acknowledged Foy's contribution. His tremendous collection of books and his own writings on Bombay's heritage and architectural wealth are a testament to his depth of knowledge about the city.